Audio guided tour of the Fabergé museum & boat trip of St-Petersburg's rivers and canals.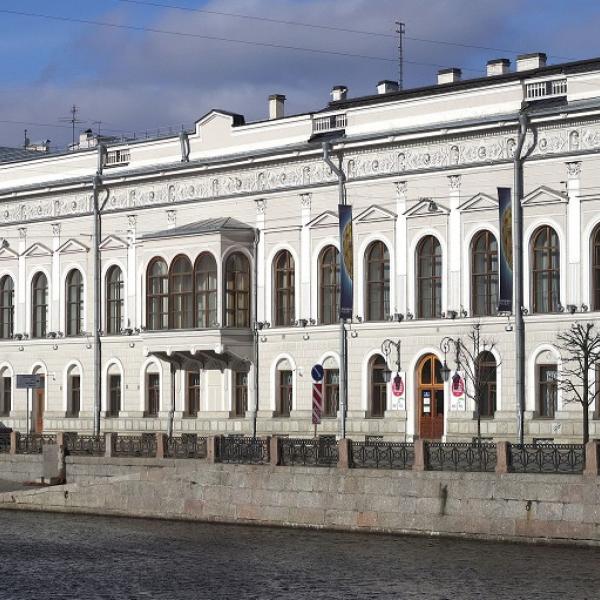 Date & Time: 14:15 (02:15 p.m.), Monday, starting 4th May, 2021
Duration: 3 hours 15 minutes
Departure point: Hotel "Oktyabrskaya" (hall), Ligovskiy prospekt, 10
Return details: the Fabergé Museum; 21, Fontanka River Embankment
Languages available:  English, Russian, German, French, Italian & Spanish
Tour price per person: 35 € adults (15+ years) / 29 € children (0-14 years)
The Fabergé Museum is located in the Shuvalov Palace on the Fontanka River Embankment. It is one of the most beautiful palaces in St. Petersburg and is a historical landmark as well as a focal point for tourists. The Museum's collection stands apart because it provides ample representation of the many different things created by the House of Fabergé: Easter masterpieces, fantasy-themed objects, jewelry, miscellaneous small items, silverware, home decor and objects of worship.
A boat trip in summer time is an integral part of any sightseeing trip to Saint-Petersburg. After all, the city isn't called "the Venice of the North" for nothing. And one of the best ways to get acquainted with the city is undoubtedly via a boat trip through one of its many rivers and canals, including the main waterway, the Neva River. In the city center, the famous granite embankments house many of the grand buildings such as the Hermitage, St Peter and Paul Fortress or Saint Isaac's cathedral.
It is also worth mentioning that most of the visitors who have tried a river excursion, believe that seeing St Petersburg from water gives one a very different perspective of the city. Maybe it is because the boats can sometime reach parts of the city that cannot be visited on the ground or because the unique blend of architecture and water – we can't say. But what we do know is that cruising down the rivers and canals of Northen Venice will add special charm to your happy experience in St Petersburg.
Sightseeing stop: Fontanka river embankment
Highlights:
Vosstaniya square

Nevsky prospect

the Actor's house

Beloselsky-Belozersky Palace

Anichkov palace

St. Michael's castle